Proenza Schouler is the label to watch out for this season. The two designers,
Lazaro Hernandez and Jack McCollough certainly have a unique take on fashion. They have created a label of their own and rather than designing around fore coming trends they simply have their own take on individuality and fashion.
The label portrays this idea of casual wear, however it's formality which is shown through the details, which are finished to a very high standard making it that much more luxurious. The past two collections have been particularly eye catching, and there's something very youthful about the label. Not only is there clothing desired, but the accessories also. The accessories this season have a preppy look about them. (The bags are influenced by satchels).
Spring/Summer 2010 satchel inspired bag
Autumn/Winter 2009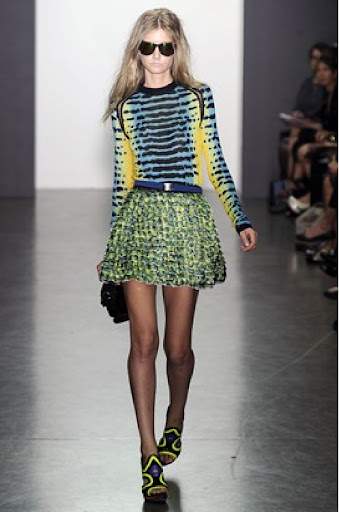 Spring/Summer 2010

Share this with friends
Tweet this!
Share